9 DIY home Decor Ideas for Christmas (Budget Ideas)
Christmas the big Ho! Ho! is nearly here and you are looking for cheap budget decoration ideas for home decor. Lets face it its once a year so DIY home decor ideas for Christmas need to be budget ideas not things that are complex very expensive and going to take till the summer holidays to pay off!
Get started with buying your bits and bobs now or seeing if you have what you need in you home already its never to early to plan!
(If this post contains affiliate links please see our full disclosure policy although I have to say I tried really hard to make it interesting and even I struggled to write it so if you really must read it you can find it here)
Most of the Christmas home decor ideas can be purchased at places like Dollartree or Target or even online via Amazon.
If you simply don't have the time or patience then places like target have wonderful Christmas ideas for home decor at reasonable prices.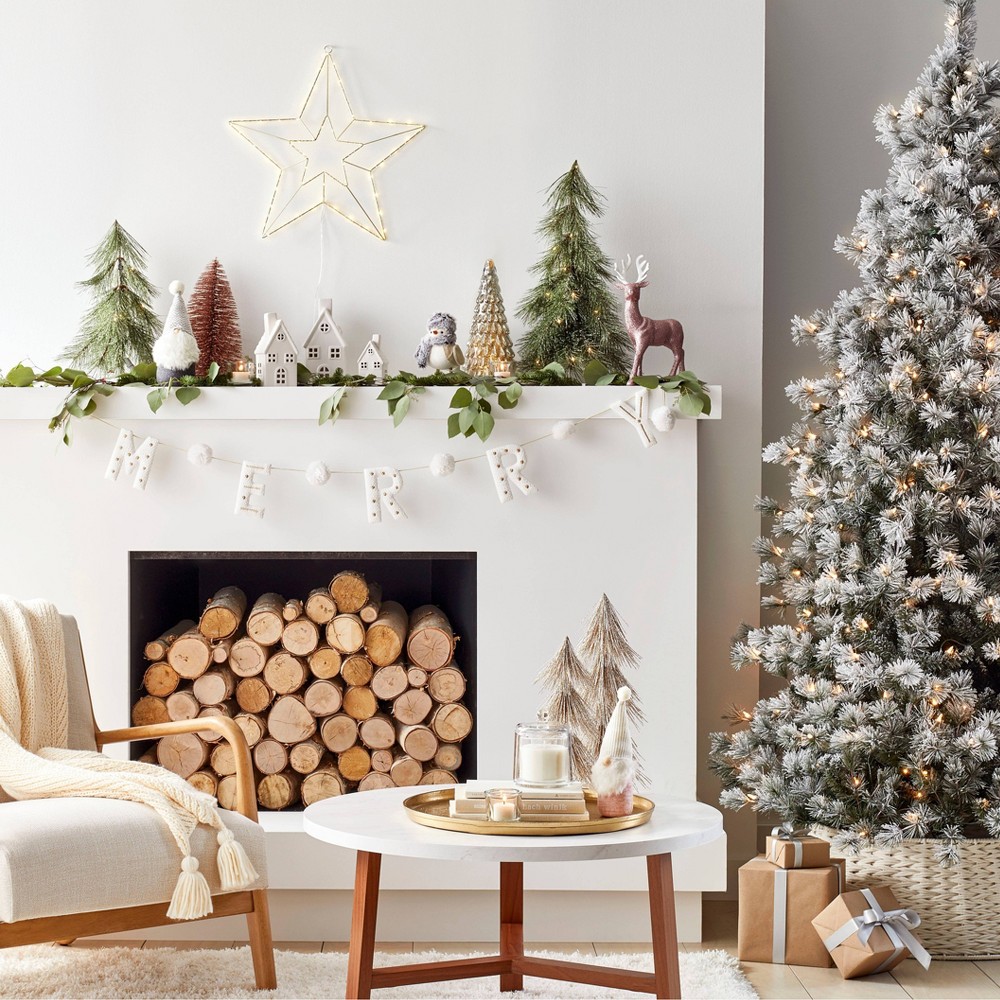 9 DIY home Decor for Christmas when you are on a budget
Christmas Pine Cones
What could say more about Christmas than Pine Cones!
Start collecting them now!
Cheap and easy to make either dip them in paint or for an easier solution I sprayed mine with Gold paint.
Supplies
Easy DIY Christmas stockings
How about making your own Christmas stockings you can individualise them for each of your family and really go to town with embellishments.
The great thing about these is you can updated them every year with new ribbon and extra fabrics so give them a try easy enough for a beginner to sewing.
Supplies 
Fabrics for the stockings 11" x 14" x 2
Trims
DIY Wooden Christmas Tree Forest
This is a wonderful idea for your window ledge or mantel to make it super christmassy.
Supplies
Wooden squares for stands
White Paint
Glue the rings together in stacks to create little trees.
Paint the beads and stars – the stars will go on the top of the trees.
Puffy paint will add decoration to the trees.
Painting the trees then letting them dry and adding Mod Podge after allows you to add glitter to the trees with the mod Podge then sealing it with more Mod Podge.
Use the square beads to glue to the bottom of the trees as stands
DIY Multiple Christmas Garlands for the Mantel
How about making these gorgeous garlands for you mantel.
Having more than one makes it look really special.
Supplies
DIY Modern Christmas Wreath and Garland
How about this gorgeous wreath?
It can be used at different times of the year but still looks Christmassy.
Supplies needed:
Gold rings different sizes
Dried flowers and greenery
Tape the rings together with floral tape then cover with gold string.
Use the tape to wrap around the dried flowers and greenery and then push the string through the tape and attach it to the rings in a pleasing arrangement.
Gingerbread Cookie Decorations
If you love making cookies how about these delicious Gingerbread cookies which become even more fragrant when left for a few days.
Mixed with ginger, cinnamon, mixed spice and cocoa.
They can be kept for 2 weeks or of course just used as Christmas decorations.
Supplies
Christmas Cookie cutter shapes
Yarn wrapped Tree Ornament
If you have left over yarn from projects how about giving this idea a go all you really need is:
Cardboard (anything from packaging would be fine too – Amazon for instance)
Yarn bits
Start by gluing the end of a piece of yarn to your cut out star ( there are loads of templates freely available online).
Add glue to the points of the star to secure the yarn there and just wrap up the star till its covered and nice and thick.
Yarn Wreath Ornaments
This is another one for using up left over yarn.
All you need it some Styrofoam wreaths.
Supplies
Yarn if christmassy colours to wrap round the Styrofoam
Some little decorations to hang from the Styrofoam yarn rings. Up-cycle old decorations.
If you didn't want to use Styrofoam you could go with the wooden rings see the tutorial on Christmas tree forest and decorate them using some of the ideas above too.
3D Paper Snowflakes
This is a gorgeous snowflake which if you have a Cricut machine will be super easy to make.
You can also use the PDF to cut it out as well so give it a try with some gorgeous silver snowy paper or even white glitter paper.
If this is all too much for you and you would rather just buy something then Target has some wonderful options.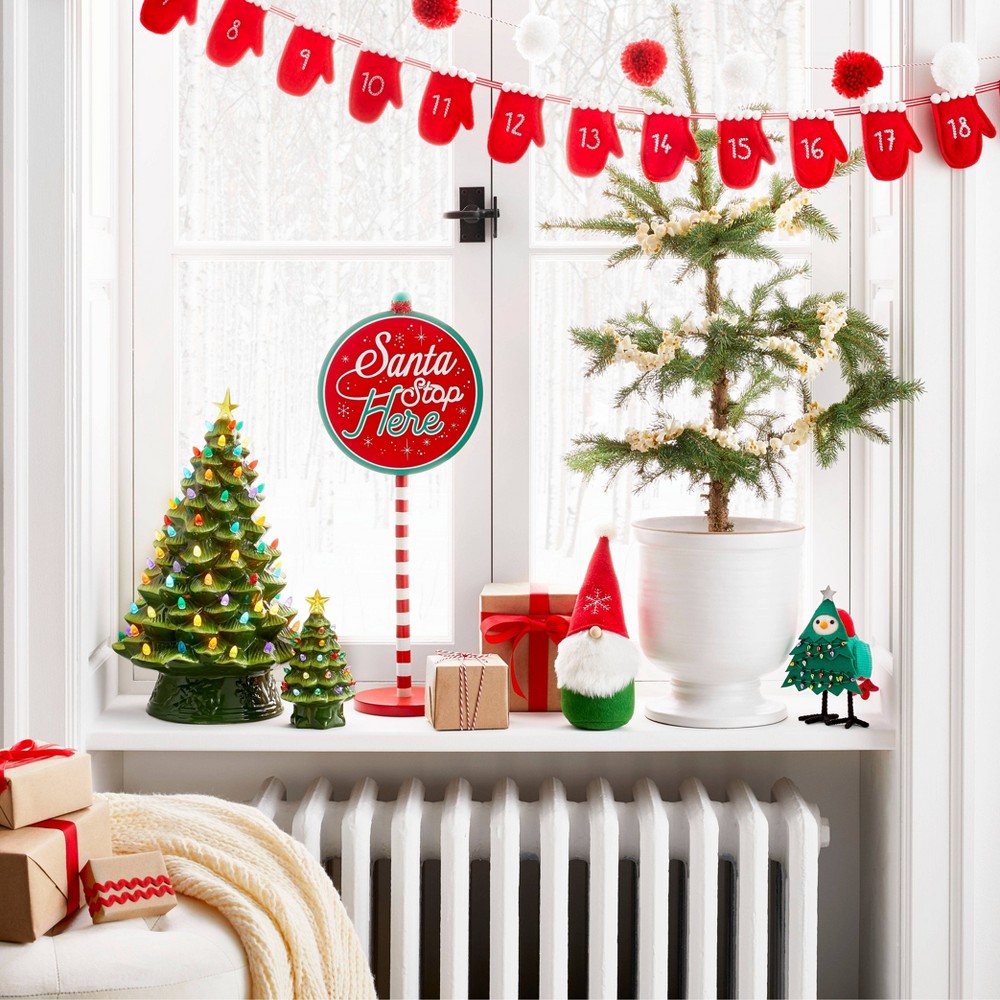 If you enjoyed this post on 9  DIY home Decor for Christmas please share: