11 DIY home Decor ideas for Halloween (Budget Ideas)
Halloween is nearly here and you are looking for cheap budget decoration ideas for home decor. Lets face it its once a year so DIY home decor ideas for Halloween need to be budget ideas not things that are complex very expensive and going to take till Christmas to pay off! I have included a few foodies ones so not all home decor ideas but kinda.
Get started with buying your bits and bobs now or seeing if you have what you need in you home already its never to early to plan!
(If this post contains affiliate links please see our full disclosure policy although I have to say I tried really hard to make it interesting and even I struggled to write it so if you really must read it you can find it here)
Most of the Halloween home decor ideas can be purchased at places like Dollar tree or Target or even online via Amazon.
If you simply don't have the time or patients then places like target have wonderful Halloween ideas for home decor at reasonable prices.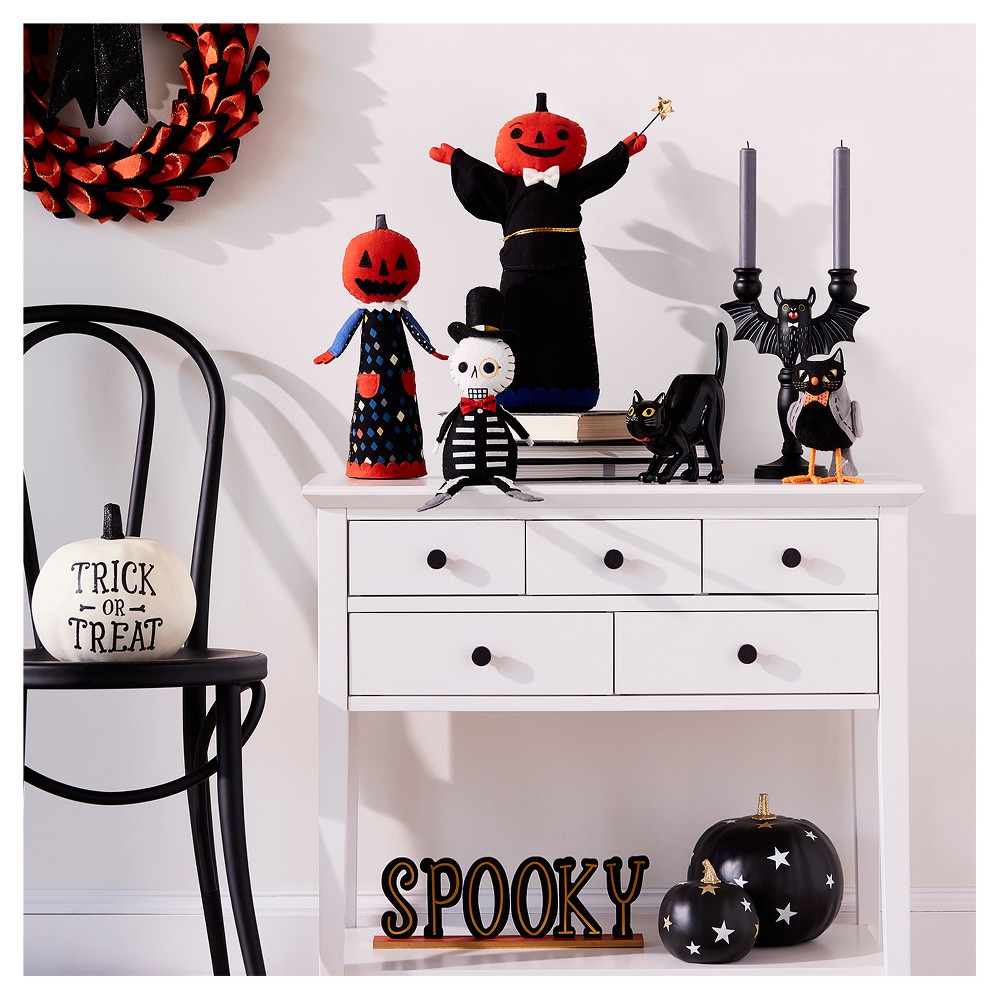 Ghost Candles
These are so simple and don't take a lot of time and best off all won't break the bank!
Supplies you will need:
Crashed Witch Legs
This looks great and funny too!
Supplies needed:
Cauldron – this is plastic but you can easily spray paint it metallic using this paint.
Shoes and legs combined or use second hand shoes
Bamboo sticks

Floating Witch Hat Luminaries
How about trying out these floating witch hats they are so cool aren't they!
Here are the supplies you need:
Chic Pumpkins
These pumpkins look gorgeous and not hard to make either!
Supplies:
Pumpkins various sizes
Newspaper
Spray paint will be easier to use as long as you mask up the areas with newspaper that you don't want to spray and are careful when you spray leaving drying time in between.
Mummy Door
How to easily transform your front door make it look like a Mummy!
Supplies needed:
Bandages you could also use white fabric strips if you have any left over.
Just cut out eyes using a saucepan of two different sizes to get the eyes the bigger white card for the eyeball and the black one for the pupil then stick the black circle inside the white one to make an eye with mod podge glue.
Wrap the front door with bandages and away you go!

Floating Ghosts
Super easy to make these from Cheese cloth.
Supplies:
Cornstarch or Spray starch – which is probably easier
If you get a few sheets of black card you can use it for a few Halloween decor ideas.
Spider Wreath
How about a spooky spider wreath this looks amazing for your front porch.
Supplies required:
Crochet thread Silver or White
Spray the Willow Wreath leave it to completely dry and then start constructing the web using white or silver crochet thread makes it thicker so you can see the web better rather than embroidery floss.
Spooky Centrepieces
Having a party or just wanting some spooky table decorations – this one is easy peasy!
Supplies
Collect lots of different size twigs
Spray the twigs black. Arrange them in a canning jar cover the jar with black net and tie with a ribbon I think a silver ribbon would be much nicer than a green one but you could go with orange too.
Halloween Broom Bags 
These are wonderful treat bags for kids. Give them a shot easy to make and different to the usual bags.
Supplies needed:
Candy – I like this but hey I am bias
Twigs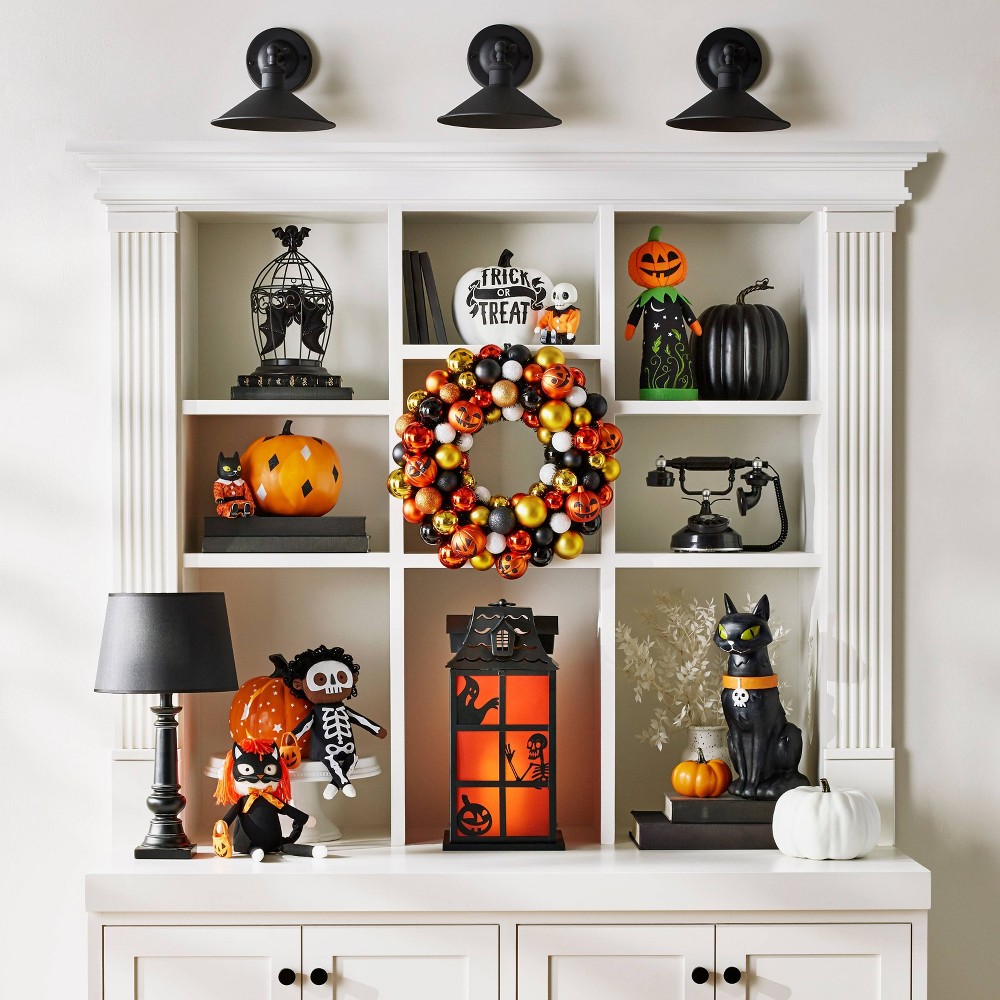 Candy Corn Cheesecake Mousse 
If you're looking for a tasty Halloween Treat how about these – simple to make and they look great.
Caramel Apples in a Jar
How about these gorgeous different Halloween Gifts in a Jar?
There you have it some of the easiest and budget friendly Halloween decor ideas to get you organised for Halloween.
Hopefully this will give you the inspiration to start preparing supplies and getting the best deals at thrift stores and dollar stores so you aren't having to buy the most expensive prebought items.
On the other hand if you totally don't want to bother making stuff and you would rather buy how about checking out some of the Premade 
Halloween home decor which is still at great prices here.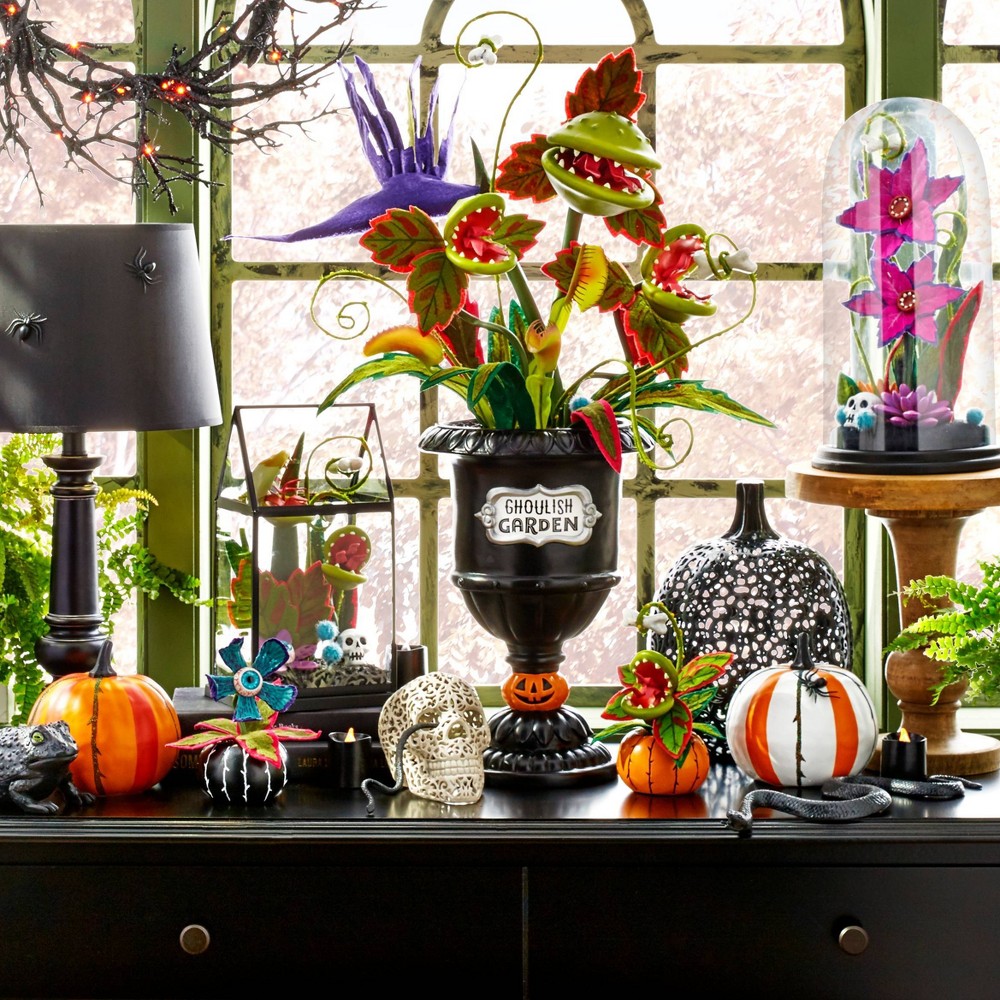 If you enjoyed this post please share.